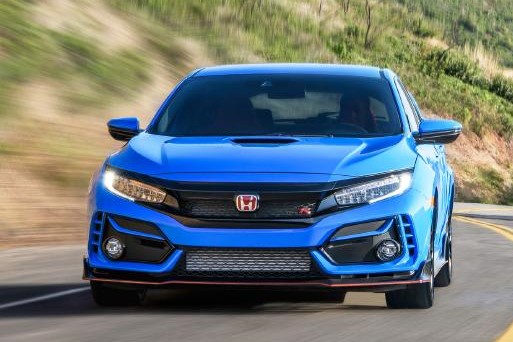 First Look, U.S. Auto Press reveal: 2020 Honda Civic Type R comes to the U.S. market loaded with upgraded motor sport and safety upgrades. Yet, outside of the 'Boost Blue' body paint scheme, and a mild re-do of Civic's iconic 3-D grill design, little would appear to have changed for Honda's quickest production car, Yet, there's more to Civic Type R then initially meets the eye. We take a closer look at the hottest hatchback in the segment. Well, I'm impressed.
Honda Civic Type-R Brings Extreme Motor Sport Safety to Street and Track
For those of you who read your Honda news and reviews here, it won't come as a surprise that I'm a bit bullish on the 2nd generation Civic Type-R; actually the first production Civic to wear the iconic Type-R designation in the United States. The former was the manufactured in Japan, Acura Integra Type R; A great car for the day, but not in the same turbocharged performance class as the current Civic Type-R.
Introduced to North America in late 2016 as a very limited production street and track ready performance hatchback, the manufactured in England Civic Type-R remained largely unchanged until now. Read Early Honda Type-R history here.
Civic Type-R Drive experience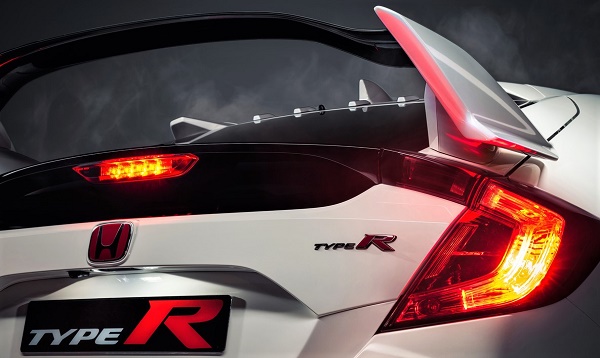 Thanks to our friends at American Honda, we've enjoyed road and track time in Civic Type R. We drive Civic Type-R through the California Redwoods here. But initially, while a unique, edgy looking and comfortable track ready street offering, Civic Type-R was missing a feature or two as pioneered by Honda in the compact sport segment. That all changes for the better in 2020 with the addition of several performance upgrades and a major standard equipped safety feature.
Here's the short list: Seriously, don't throw your earlier Civic Type-R in the crusher. But, there's a notable upgrade or two for 2020 that will be appreciated by those who demand a bit more comfort and safety from their track-ready daily commuter. Honda engineering presents improved rear suspension dampening for overall ride comfort; while stiffer rear bushings insure a stickier handling dynamic for greater control at high speeds.
Reduced brake fade at high speeds
For model year 2020 an already exceptional brake system is improved with upgraded two-piece brake rotors and brake pads. The purpose here is to reduce high speed brake fade. I've taken Civic Type-R way north of 100 MPH, and haven't experienced noticeable brake fade. So, I'll make the bold assumption that the brake system upgrade is intended for the Track.
Up front we discover an improved suspension dynamic most noticeable at higher speeds: again, Type-R is designed to dive aggressively under all road and weather conditions. And, with 306 horsepower and 295 ft-lb at hand, getting there is not a problem!
Honda SENSING now standard equipment for Type-R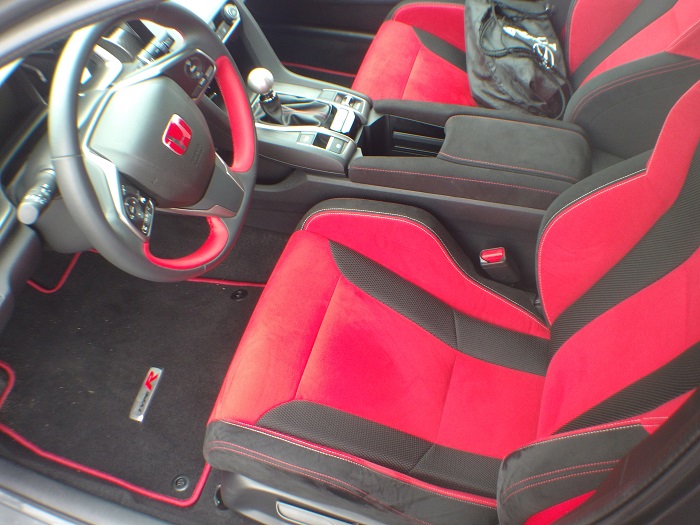 I'm not sure how Honda does it. But for 2020, Civic Type-R will come standard equipped with Honda SENSING, Honda's award winning driver assist and safety suite. I'll assume the safety suite includes adaptive cruise control as demonstrated on the streets of Los Angeles. Also, the 2.0 Liter direct injected 4 cylinder VTEC gasoline engine will run cooler under high speeds thanks to the redesigned grill.
New Colors and more
Beyond the addition of a new color, Boost Blue, as pictured in our headline, electronic active sound control, or in this case, cab sound injection, will increase and decrease engine generated exhaust tones to the inside of the cabin in relationship to the drive mode elected. Pretty cool stuff! As of this posting Honda has not published MSRP for the refreshed 2020 Civic Type-R. I'll keep you up to date as news breaks here.