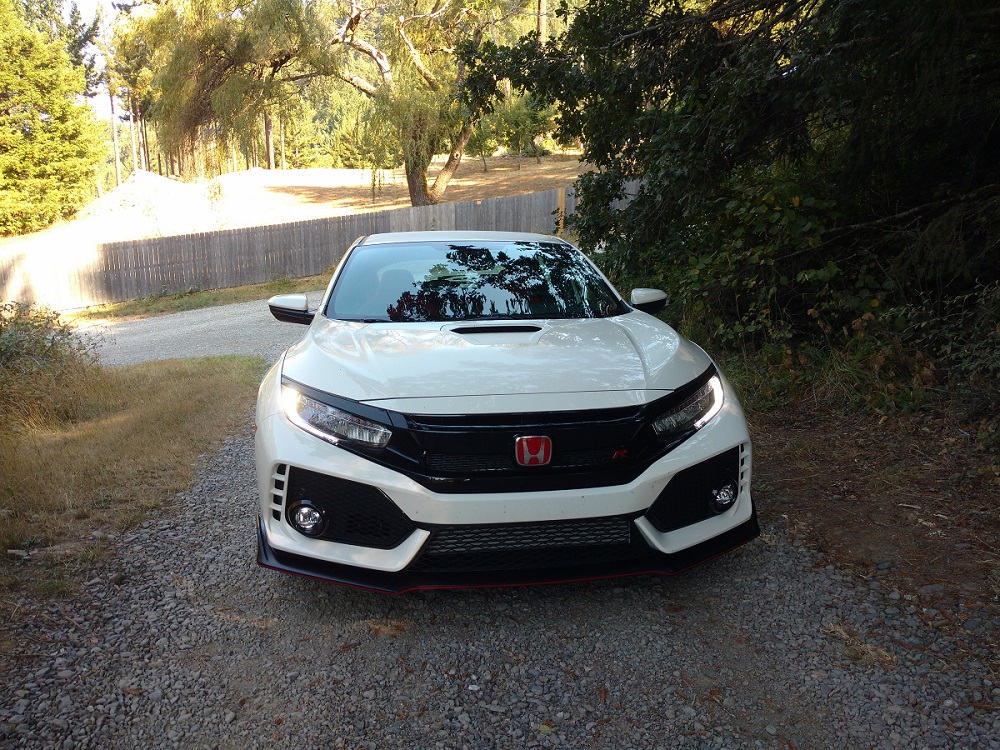 Compact ultimate performance hatchback meets worlds tallest tree: So it goes. Yet another week in the seat behind the wheel of Honda's latest and greatest Civic performance hatchback. "Ultimate," is an interesting word, with vast implications as well as a plethora of applicable meaning. Believe it or not, comparing the mighty coastal Redwoods to Honda's latest and most powerful Civic manifestation is not that much of a stretch when we look to the unique, segment breaching, performance attributes presented in 2017 Honda Civic Type-R Touring.
Well, at the least, California's original coast highway provides an exceptional, scenic backdrop for Type-R. The road itself is well maintained, narrow, twisty, and fast enough — keep an eye out for the trailer towing tourists. They're generally slow driving, and many in number. Last week we took a 1,000 mile, 48 hour road trip to Humboldt County, where Civic Type-R carved a path through the historic Avenue of the Giants.
The Coffee Girl at Starbucks loves the edgy look of 2017 Civic Type-R
True enough, on our recent foray from Eugene, Oregon south to Humboldt County, California, Honda's top of the performance mark Civic Type-R drew more attention than Mick Jagger at a Rolling Stones concert. Even the hardcore Subaru WRX fans came out for a look — walking away grinning after gaining a few minutes of seat time in Honda's 306 horsepower, turbocharged, limit slip differential, 6 speed manually shifted FWD wonder car.
The 10th generation Civic world platform Type-R lives up to all the media hype
It's  rare that I drive a new car offering that meets or exceeds the stated performance attributes, handling prowess, and fuel efficiency touted by the maker. This is the first Civic to ever wear the Type-R badge in the United States. Yes, a European Type-R with a stated 316 horsepower has broken track records in Europe and Asia, but that's not the 10th generation Civic platform Type-R that became available for the Honda die hard 2 short months ago.
Our leather and cloth trimmed, cream white, and red and black interior 2017 Civic Type-R test mule is manufactured in England; features a manufactured in Alabama Earth Dreams gasoline engine, and is shifted by a very good close throw, 6 speed manual transmission made in Japan. 2017 Civic Type-R is a world car, manufactured by a world-auto-manufacturer. Frankly, it's club-car track ready right out of the box.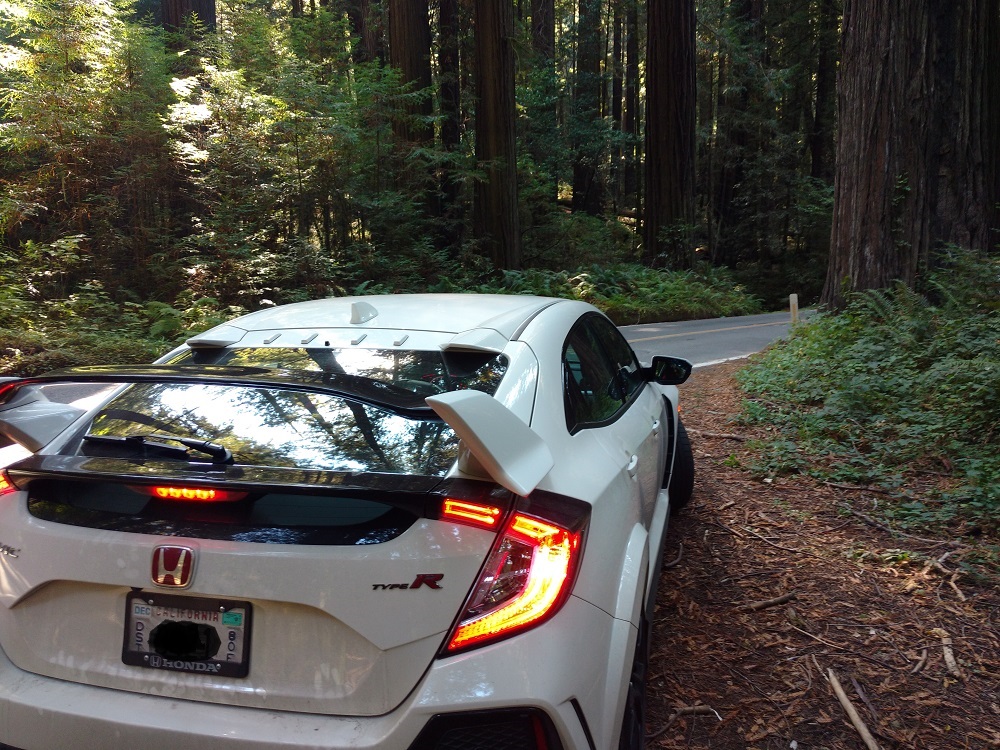 For $36,000 and change, Civic Type-R is an exceptional, fun to drive performance bargain that's very happy on the street, thanks to 3-drive modes, including "comfort," and what I soon discovered to be a very comfortable racing style bucket seat. Me, I'd like power adjustment, but that's just me.
The Type-R suspension and driving attitude is firm, but not painfully stiff. The instant-on torque and track-sticky cornering traction is a bit of a mind blower, considering that Type-R is a front-wheel-drive car. Honda engineering does a commendable job of reducing torque steer. — sure there's some there, but it's very manageable.
On start up, Type-R defaults to "sport" mode. Here you'll find a stiffer steering feel,  a bit more pedal, and reasonably firm suspension.  Going on the track, toggle into "R" drive. It's pretty extreme, and as my Chiropractor will tell you, a bit taxing on the bones. I like what Honda engineering did with Type-R's exhaust tone, although the deep baritone growl can get a bit load at times.
Visually, Civic Type-R teeters on Bat Man stunning! However, everything you see on Type-R has a purpose, from its whale-tail hatch fin, down to the best looking 20 inch alloy painted wheels in the compact performance segment — Brembo calipers included.
48 hours, 1,000 miles, still smiling Civic Type-R darn near perfect
Once again, Honda's latest and greatest Civic Hatchback does not disappoint. Read my latest Torque News article as we journey through the California coast redwoods and beyond.