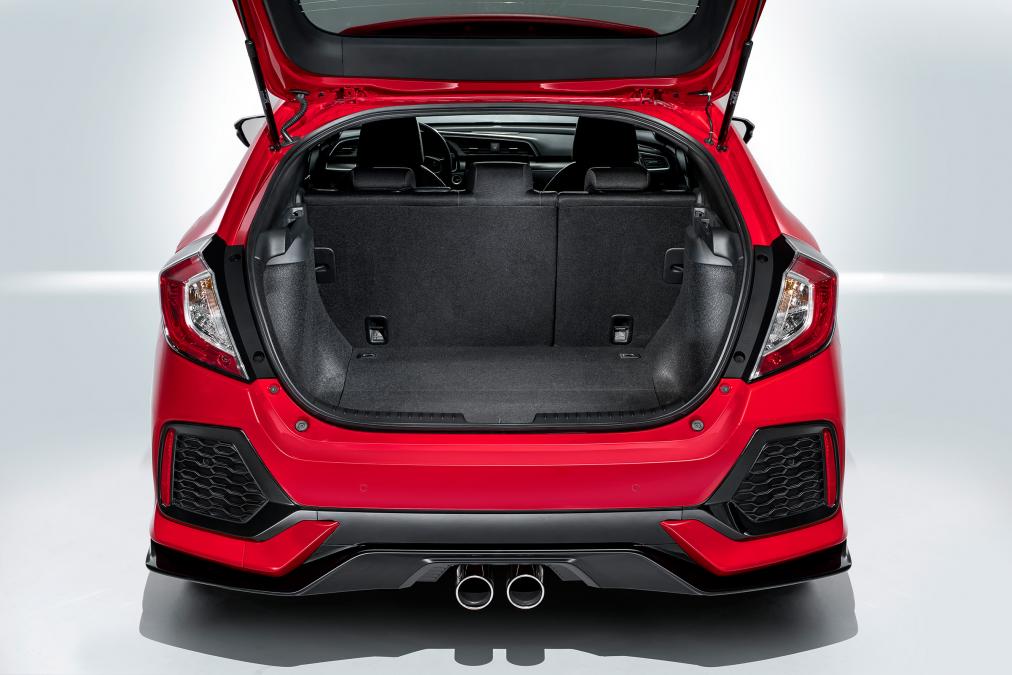 Honda Motors is a world-brand, and as such, caters to the unique market conditions dictated by regional specificities. One critical consideration when designing a mass-marketed car or light truck is fueling infrastructure, and more specifically, the fuel of choice within a specific geological region. Unlike the United States, when driving in the European Union, one encounters diesel engine powered cars and trucks with regularity, many of them manually shifted.
As a side note, 55% of all on-road-grade Diesel fuel refined in the United States is exported to Great Britain, Europe, and beyond; where nearly half of all passenger cars roll on Diesel power.
As announced Monday by Honda U.K. Introducing the 2018 Honda Civic Hatchback 1-DVTEC
The latest and final variant of the 10th generation world-platform Honda Civic will be Diesel engine powered, and initially, manually shifted. 2 years prior we reported on a Diesel engine powered Civic Touring Hatchback that broke the Guinness Book of Record's "most miles driven on one gallon of fuel," where a team of Honda associates hyper-miled their way to a world record. At that time I read from our European Honda fans of real-world fuel efficiency approaching 70 MPG, adjusted. While I haven't personally confirmed the claim, it's impressive, just the same.
Today I expound on Honda's most fuel-efficient Civic Hatchback variant in Torque News. Check it out, and let me know what you think. Would you buy a diesel-powered Civic Hatchback if it was available in the U.S.? Honda's EarthDream i-DVTEC turbocharged 4-cylinder diesel engine rolls worldwide. Why not in the United States?
In other Honda News: Yet another accolade for 2018 Honda CR-V
Earlier in January, our Honda News was dominated by C.E.S. Las Vegas. Honda attended the world's premier Consumer Electronics Show and presented cutting-edge Robotics, some rolling some stationary. Me, I like Honda's Autonomous work-horse 4-wheeler. Pre-programmed and controlled remotely through an app, this 4-wheel quad-like platform can be modified for work, and homesite labor saving tasks.
As to human mobility and mental health, yes, Honda has that covered too. On the Automotive side of C.E.S., Edmunds Auto, in conjunction with C.E.S., award 2018 Honda CR-V its inaugural " Most Innovative SUV" award. Read how and why 2018 Honda CR-V beats all comers in the compact SUV segment with superior standard features, available Honda SENSING, and superior ride dynamics.