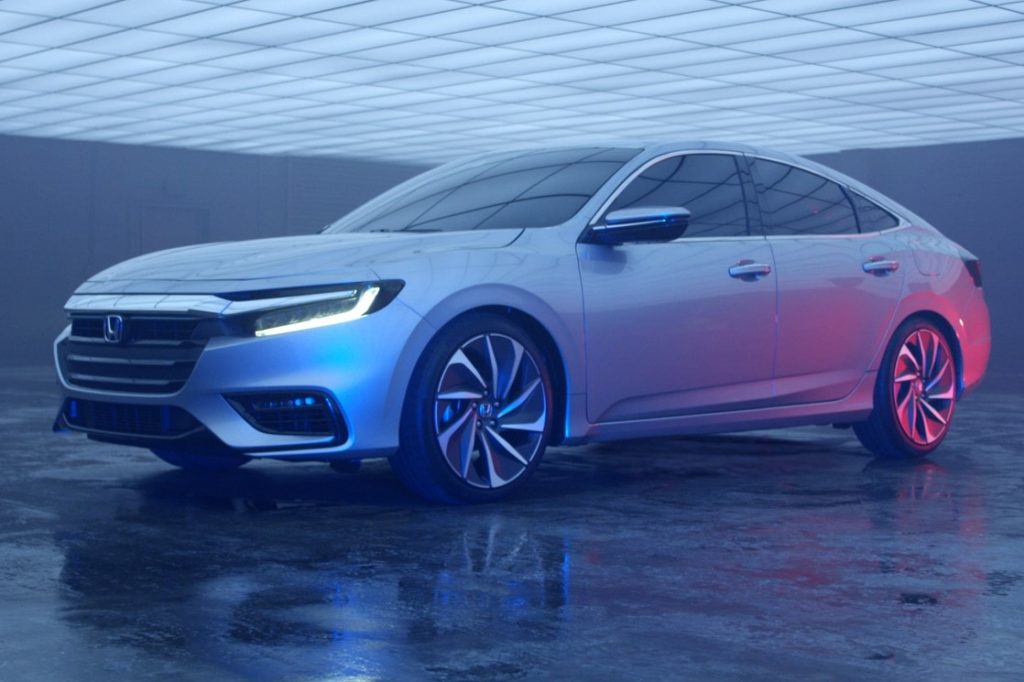 This first week of 2018 is a bit slow as to breaking Honda News. Here it is Tuesday, and American Honda has yet to publish year end sales data for the 5th largest U.S. car brand. Japanese owned, but mostly made in Canada, Mexico and the U.S., production related news, will most likely come on Wednesday, with yet another record year for America's #5 car brand.
Factoid: Honda integrates more U.S. sourced parts into their new car lineup than Fiat Chrysler, GM or Ford. If you drive Accord, Civic or CR-V, your car or light truck is more likely than not, built in North America. Here's where the news comes in to play: Last month American Honda Motors teased not only the redesigned Acura RDX compact crossover, but a made in Ohio 3rd generation Honda Insight Hybrid. This marks the remake of the first hybrid gasoline/ electric car made available to North American buyers back in 1999, light years ago by automotive design and development standards.
Yet here we are, once again returning back to the future — with a Civic sized Insight that Honda tells us will be manufactured in the U.S, rolling down the same production line as Honda CR-V — that plants an idea or two for the future of CR-V. Electrified? Certainly! Read my Torque News take on Honda's latest and greatest mainstream hybrid car here.
I anticipate an entry trim price point just south of $30,000. What do you think? Will Honda get it right this time — market timing that is, Insight was and remains a great compact hybrid.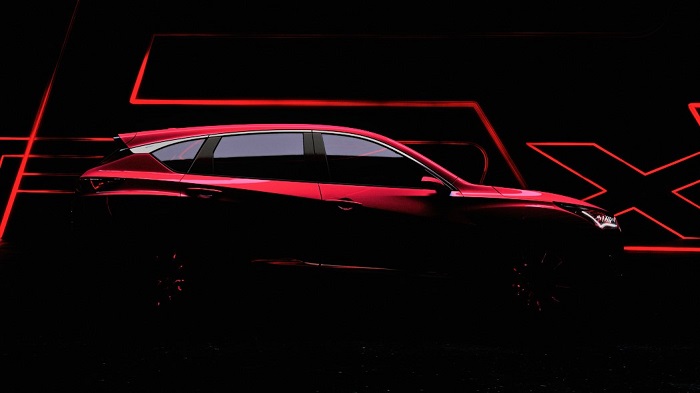 Honda's luxury car Division is scheduled for a new offering or two. That reinvention will begin with the introduction of a ground-up RDX compact crossover redesign for 2019.
As shared at the top of my first week of 2018 rant, 2 weeks earlier, Acura leaked a Pre-Detroit Show reveal of Acura RDX; the one and only compact, CR-V derived crossover in the maker's North American lineup. I like RDX, in-fact, It's my favorite personal daily driver. But, it could use a makeover, more specifically on the electronic, connectivity, integrated navigation side of the equation.
In short, RDX electronics don't work perfectly, something that Acura owners insist on!  Looking to the reveal photo, 2019 RDX comes to market with a futuristic, low drag coefficient look. I see RDX taking on Lexus, it's that cool!
However, I'm afraid that Acura's mechanically bulletproof V6 will go the way of 2018 Honda Accord. In its place will most likely sit a high output, fuel efficient 2.0L direct injected, turbocharged 4 cylinder gasoline engine, paired to a segmented CVT or 8-speed duel clutched transmission. Yes there will be an all-wheel-drive offering. Will it be electrified, smart ?
Hang in there Honda fans: We should know more after Acura shares a detail or two in Detroit on January 15, 2018. Read my take on the all new Acura RDX here.