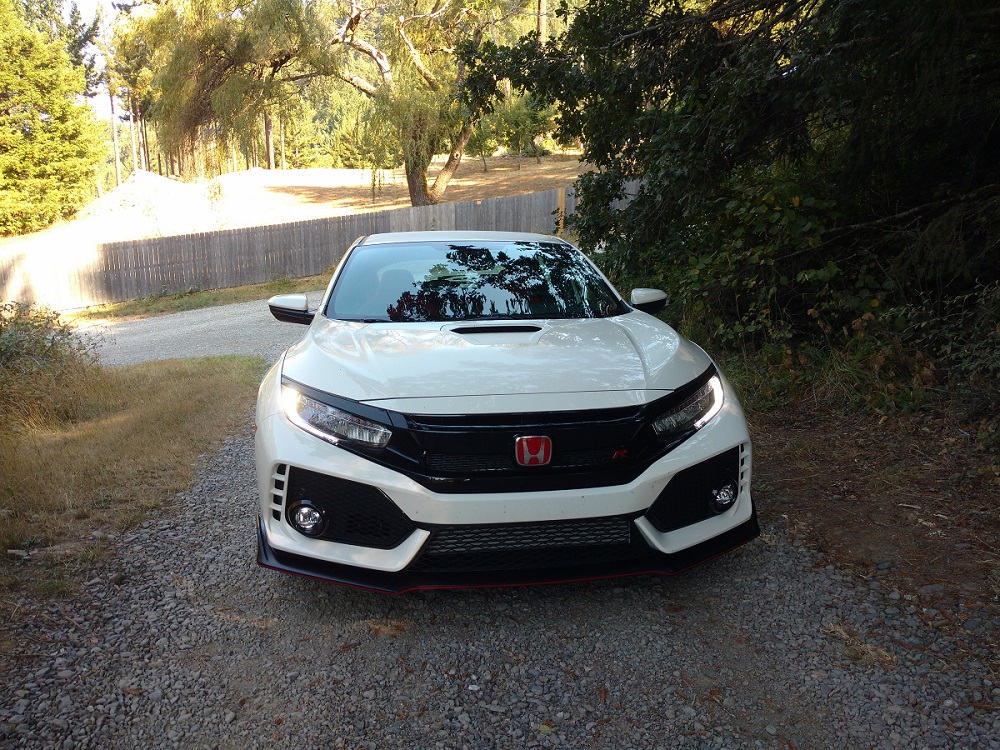 2018 Civic Type-R is the quickest production front-wheel-drive high performance hatchback on the road today, how long does it take to build one? The short answer is 4-hours. But there's a lot more to the process than bolting a few hundred components together. Watch the 2018 Honda Civic Type-R production Video, and be amazed.
This week I posted an article in Honda-Torque News, where Jason Richmond, AKA HondaPro Jason Video records the build of his personal 2018 Civic Type-R hatchback from paint booth to final assembly and drive-off. IN the Video Jason visits Honda U.K.'s Swindon, England production facility — one of the largest automotive assembly plants in the U.K.. For anyone that's ventured into custom car building,the process is a bit of a mind blower. The 4-hour build process is nothing short of amazing.
Every Honda Hatchback sold in America is built in Swindon
The multiple variant production line raises an interesting question: With several variants of the 10th generation platformed Honda hatchback rolling sown the same production line, how often does a specific component find its way into the wrong car? Interestingly enough, not often! Thanks to advanced robotics parts and component sorting, the possibility of your Civic Type-R coming off the line with a misplaced part or two is not likely. Also, in watching Jason's Video, we note assembly technician teams working from a detailed 'build lists.'
Your Honda News was informed that Honda Type-R production will top out at less than 5,000 units per year world-wide, a darn rare Honda. To put that low production number into perspective, 350,000 Honda Civics will be sold in the United States in 2018.
Highly automated production ensures an affordable 2018 Civic Type-R
Honda's method of systematic assembly is impressive. Beginning with the prime and painted manufactured safety cage (shell) the subject car moves down the production line, never remaining at one assembly station for longer than 60 seconds or so. Parts and components are transferred to assembly stations by robotic arm and magnetic-tracked electric bib-cart.
From time to time, you'll view a Honda associate gathering a wiring harness or trim component by hand, but not often. Honda Civic Type-R is assembled from the rear forward. And, the doors remain off of the subject car for the majority of the manufacturing process, for ease of assembly and paint-preservation. This highly automated production line keeps the MSRP of Honda's hottest performance hatchback bellow $34,000 or so in the United States.
Civic Type-R 2.0 L Turbocharged engine and FWD differential, is one unit
The last major component to join the nearly completed Type-R chassis is the front-wheel-drive engine and trans-axle sub-frame. Civic Type-R is assembled from the rear to the front, and from the inside out. After the engine and trans-axle sub frame is bolted into place, complete with Brembo Brake assembly, active dampening struts, shocks, and steering assembly — next up is the radiator, inner cooler, front-wrap, bumper, etc. Civic Type-R comes together with the help of hundreds of associates on the floor of a 3,000,000 s.ft. manufacturing facility. What's Jason up to?
A cool foot note: Civic Type-R's 2.0L direct injected, single scroll, turbocharged 4 cylinder gasoline engine is manufactured in The U.S., and shipped to Swindon for assembly. As our freind HondaPro Jason would say: "How cool is that."
Track and street time behind the wheel of Civic Type-R
Looking beyond 2018 Honda Civic type-R's 3016 horsepower engine, and limited slip differential sits a fine multiple task-ready high performance touring hatchback. Sure, Civic Type-R is track ready out of the showroom. But I prefer Civic Type-R on the street. You can read about my latest Civic Type-R adventure here.