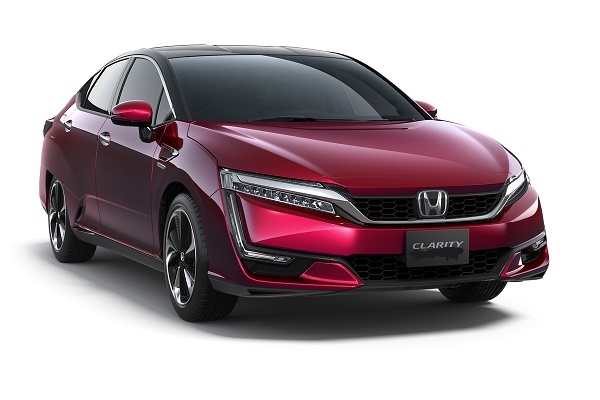 Today in Honda-Torque News: What can I tell you, Honda Torque News is my day job. I look forward to reporting Honda news and updates. And, on slow news days, I have a bit of fun with it! With Honda's annual sales report coming to press a day late this year, American Honda Motor Company announces, for the third year running, anew sales record for America's # 5 auto maker. * as measured by sales volume.
For December, we discover an astounding 60% uptick in Honda Pilot sales, for total sales of 127,279 sold in 2017. Honda points to increased production capacity with Alabama coming on line — Could be! Dealers can't sell cars without inventory. However, with no shortage of competition in the mid and full size 3-row SUV segment, the comprehensive drive and ride package that is Honda Pilot consistently meets or surpass the needs of a mostly Soccer Mom, multi-tasking, 3+ Kids family market, and, offers something Honda Odyssey doesn't – all-wheel-drive.
I called the reinvented Honda Pilot a refined SUV bargain in 2015, it still is. When compared to Toyota Highlander, Mazda 9, and Chevy Tahoe, Pilot can't be beat for value-packed standard featured packaging, V6 engine performance, and class-leading fuel efficiency. Me, I just like driving Pilot.
Honda's best selling vehicle for 2017 just happens to be a compact 2-row SUV, or a crossover, depending on how you look at it. At any rate, Honda CR-V, the best selling SUV of all time, just beat Honda Accord and Civic for the top sales spot in 2017.
I first reported on the reinvented, up-sized Honda CR-V in 2015. At that time I was astounded by CR-V's new found handling characteristics, quiet, comfortable cabin, and innovative, fuel efficiency 1.5 Liter turbocharged gasoline engine, and segmented CVT (continuously variable) transmission.
Honda CR-V outsold Toyota RAV4 in 2017 with 377,895 units sold for the year. That's a lot of Honda CR-V!  Yet there's more to Honda's annual sales report hen initially meets the eye. With the market introduction of Honda Clarity PHEV
comes an opportunity. Learn more about Honda's premier plug-in-electric vehicle here.
Thanks for reading. Your thought provoking comment is always welcomed here. Please comment and share bellow. Cheers!