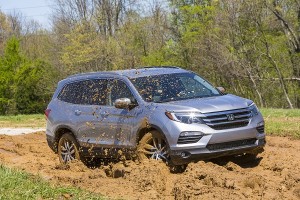 In response to a recent Honda-Torque News article penned on the 3rd generation Honda Pilot, not only did a friendly argument ensue as to the vehicle classification of Pilot, but rather or not it was off-road worthy, could pull a decent load, and if in-fact, Pilot could pull a loose sand and gravel grade as demonstrated in a recent event video.
For me a life time truck owner and true 4-wheel drive enthusiasts, while 2016 Pilot as stated by a concerned detractor or two "is not a light truck" as categorized by the U.S. Government, not and SUV in the Chevy Suburban manifestation of the term. and in its factory trim, not the baddest rock-climber in the automotive industry, it remains truck-tough and highly versatile.
In practice 2016 Honda Pilot equipped with all-wheel-drive is a very capable family hauler presenting exceptional all weather and road condition traction capability, equipped to take on "light" off-road driving duties, while hauling family, friends and cargo in relative comfort, quiet and safety.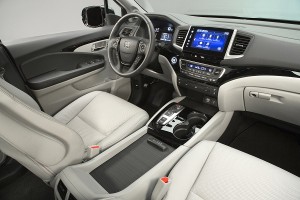 And that of course is what Honda engineering designed the all new 2016 Pilot to do. Me, I'd drive this very capable urbane assault vehicle just about anywhere on the planet. As to pre-manufacturing testing and development: Honda Pilot was put through severe cold weather testing in Siberia, extreme desert heat testing in Saudi Arabia, and sand-dune romping in Glamis, California, and kept up with or surpassed the best domestic and import manufactured offerings in the midsize SUV, crossover segment.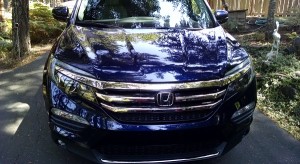 Disclosure: I've taken 2016 Pilot off road, but granted, not very far. The conditions were mostly dry, a bit dusty and questionable as to gravel-road tractability. looking to Pilot's factory specified ground clearance kept me from romping Pilot on a forestry trail or two. But, I never felt or sensed a loss of traction or engine power while piloting 2016 Honda Pilot. It will do it!