The world of Honda is ever changing. Honda has aptly titled 2015 "The Year of Honda," and has done so without braggadocio. Great accomplishments in research and product development justify the mantra with what is shaping up to be the reinvention of the entire Honda and Acura automotive lineup.
Honda is well on the road  to becoming the (mostly) manufactured in North America sales leader for the compact and mid sized car and light truck segment.
With the all new Fit based HR-V hatchback taking the lead in the subcompact crossover segment, 2016 Pilot currently breaking all sales records in the near-premium 3 row SUV segment, and 2016 CR-V, despite reports of a persistent intermittent vibration, retaining its #1 sales position in the compact SUV segment,
.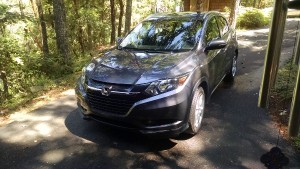 2016 Civic rolls of the production line increasing Civic sales by 9% in it's first 2 weeks on the showroom floor, with Civic Coupe and Hatchback variants scheduled for spring 2016.
I report Honda news and development, frankly, because I've met the people behind the scenes that make American Honda Motors what it is today.
When Honda company heads, engineers, and trouble shooters, sit down at the table with you, truly acknowledging your concerns, suggestions for product improvement, or simply take the time to engage in car-talk with you, it puts a true personal spin on automotive development and manufacturing.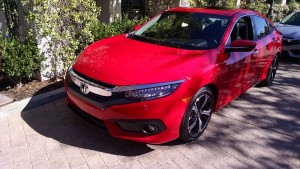 That's Honda's style. They absolutely, without reservation, from assembly line worker to top executive, put the consumer's satisfaction and physical well being before company profit.
So enough for the introduction. MYHONDANEWS.COM  is just that, "Your Honda News."  Rather a seasoned Honda Fan Boy, first time buyer, vintage Honda Tuner, or a mother with three children wishing to learn a bit more about the mechanical workings of the family Odyssey, this is your Honda home on the world-wide-web
.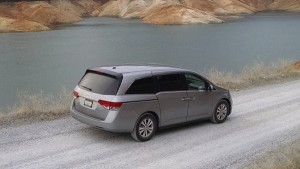 This is not a place for "Trolls" political discussion or unjustified product downgrade. It is a civil forum reserved for everything Honda, and I welcome your thought provoking comment, photo, video and Honda related event schedule.
Thanks for coming along for the ride.
Parks R. McCants  Publisher