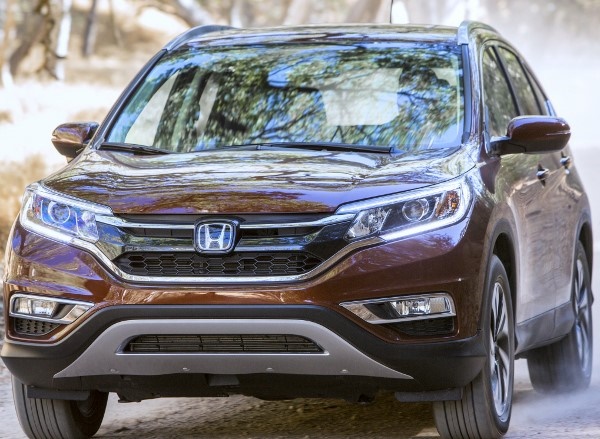 Nineteen, 16 year old teenage drivers die every day in the U.S. resulting from traffic accident fatality; many of these accidental deaths are avoidable; and more often than not the result of distractions; texting while driving; talking on cellphones, and infotainment related activities.
With Honda Motor Company targeting 2025 as its "ZERO auto related death or major injury target year, 2017 Honda CR-V earns US News and World Report's "Best New Car for Teens" award. What makes CR-V exceptional in a sea of very good compact crossovers? Read on.
2017 Honda CR-V in any trim variant, is the most advanced 2-row SUV in maker's history.
Without question, the latest advent of Honda's best selling SUV in it's turbocharged glory, is a pleasure to drive; good looking, and multiple task capable. Beyond that, Honda's near midsize 2-row comes with one of, if not, the most comprehensive active safety suite option in the sub-premium SUV segment.
Granted,  you and I may not eagerly share our brand new CR-V Touring with the newest driver in the family. However, US News and World Report ranks 2017 Honda CR-V, when equipped with optional Honda Sensing ™, the "Best New Car for Teens," in the ever expanding crossover, SUV vehicle segment. Read my latest CR-V drive impressions here.
2017 Honda CR-V when properly equipped, will avoid collision
While not 100% Autonomous, 2017 Honda CR-V when optioned with Honda's award winning Honda Sensing ™, will not only assist your teenage driver in keeping within the driving lane when distracted (often,) but mitigate collision avoidance by applying the brakes, often a split second before the driver becomes aware of pending doom.
There's also, roll-over- prevention, via heightened electronic suspension stability, ABS, electronic brake aided non-skid quick stopping, and much more. Me, I like the adaptive cruise control and "Lane Keep Assist." Read more about active safety features here. You will find full 2017 CR-V specifications and trim level MSRP here.
*Portions of this article appeared in my Honda-Torque News column