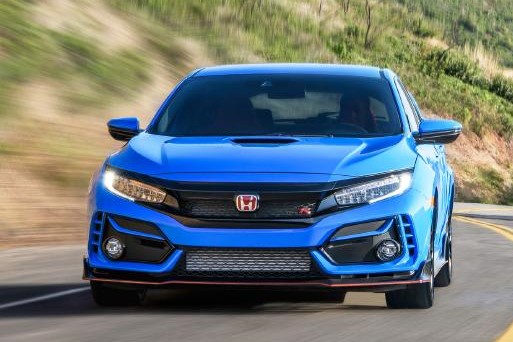 American Honda Motor Company announced plans to come back on line in the US and Canada, while Corona virus continues to take a toll on all North American car and light truck sales. According to V.P. of Automotive Sales, Steve Centers, Honda will take a guarded approach to recovery, while anticipating economic Headwinds in the unknown
Honda's Humanitarian efforts
Last month 'Your Honda News' reported Honda's humanitarian efforts in North America, pledging $1 million for food challenged families. Honda has sense embarked on mask and ventilator production. Today, Honda along with all major North American Auto manufacturer's look to dismal March and April sales reports, while attempting to measure market recovery, not an easy task.
Car sales tank in wake of Corona Virus, Economic Headwinds Predicated
Car sales in the US, Honda's largest market, have effectively stalled as consumers look to an uncertain health and financial future.
Despite government stimulus checks and federally subsidized unemployment payments, health, home and food, take precedent over long term financial commitments.
Looking to American Honda's April 2020 Automotive sales report, dealerships took an extreme financial haircut, with Honda and Acura car and light truck sales down trending by – 53.8%.
Honda is not alone in this, with all car, truck and motorcycle manufacturers on Earth impacted by the Corona Virus pandemic.
In past years Honda's effectively staged production ramp ups, and down turns in line with dealership demand, and will do so as State Governor's loosen social distancing restrictions impacting on-lot car sales.
Car Dealers Go Virtual
With many dealerships now offering virtual car tours, and, comprehensive finance and buy tools, Honda looks to an uptick in on-line internet activity to turn sagging car sales around. As demonstrated here.
Centers and Honda Take Guarded Approach
"There will be challenging days ahead as this very serious public health crisis continues, but with consumer traffic beginning to increase online and at Honda and Acura dealerships, we are approaching the coming weeks with guarded optimism," said Steven Center, vice president of Automobile Sales at American Honda Motor Co., Inc. "We value the actions of our Honda associates and dealers as we work to align our business with changing market conditions, and we are now turning our attention to creating momentum for a broader recovery."
A Buy Opportunity
As Corona virus restrictions ease and the economy ramps back up, there may be a measurable discount buy opportunity for consumers. Here's what Honda's offering at the corporate level. Check with your local Honda dealer for additional dealership incentives.
Photo attribution: AHMC 2020