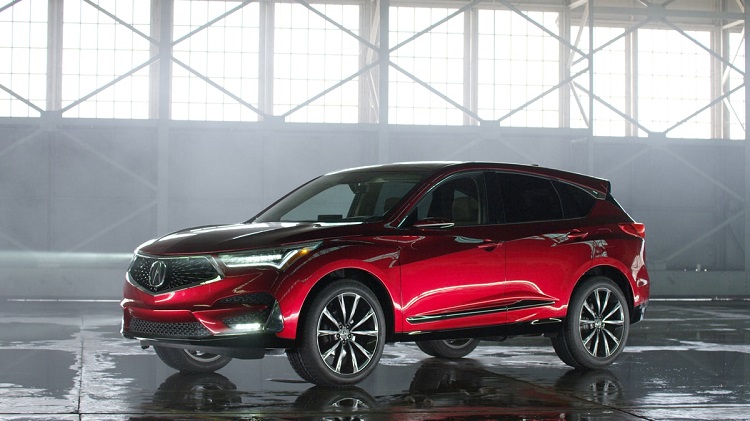 January 15, 2018, will mark a day in Honda history when two innovative, segment topping, benchmark-setting vehicles were presented to the world press from Detroit, Michigan –still, the epicenter of North America's auto industry. Honda, America's #5 automaker comes to N.A.I.A.S (North American International Auto Show) with two showstoppers — the reinvented 3rd generation Honda Insight and Acura Divisions 2019 RDX SUV, the first ground-up reinvention of Acura's best selling compact SUV in the better part of a decade. I wouldn't throw my 2017 Acura RDX in the crusher.
The Insight journey began in 1999 as America's first hybrid electric car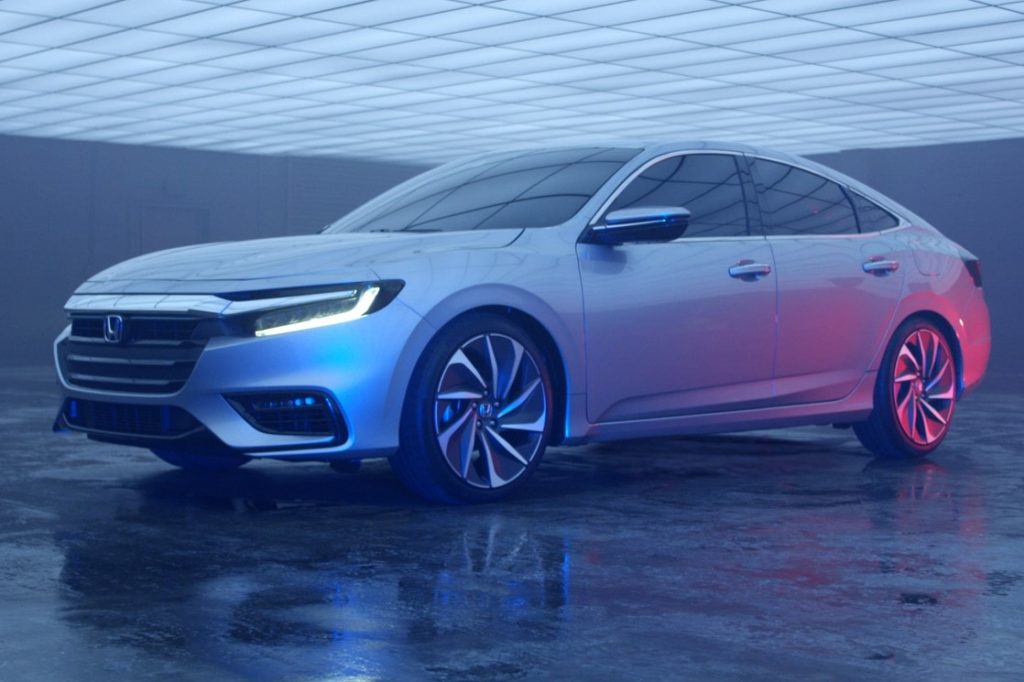 I still see first generation Honda Insights from time to time running the streets of North America, tinny by today's standards, the initial Insight offering was a 2-place 3 door hatchback that averaged over 60 MPG highway. Very cool looking. in a quirky, fender skirt sort of way. The original subcompact Honda Insight fell to the side of the road in sales due to Toyota's introduction of the larger Prius, the best selling gasoline/electric hybrid in history.
After a brief market hiatus, a second generation Insight returned to the market in 2010 as a larger 4-door hatchback with underwhelming performance drive dynamics. Yet, In my several interviews with Insight owners, I've yet to meet one that didn't praise their Insight. In rolls a much improved, larger scale 5-passenger sedan, featuring Accord Hybrid, Clarity PHEV, 2nd generation 2-electric motor Honda hybrid gasoline/electric hybrid technology. As of this writing, Honda's expanded a bit on the date of arrival, as well as specifications for this Prius slayer. However, that's about it. I'll keep you posted.
Moving on: The 3rd generation Acura RDX is visually captivating
As promised by our friends at Acura, 2019 RDX is a show stopper that most definitely lives up to its pre-reveal hype. Without question, the most advanced future-forward SUV design to come out of Acura's Los Angeles based design studio, the manufactured in Ohio 3rd generation RDX presents the maker's near future design directive for Honda's premium brand. When released to markets in midyear 2018, RDX will return sport-driving dynamics to the very popular 2-row crossover segment.
New for 2019 is the first mainstream integration of Acura's Precision Cockpit Concept design architecture; a much improved up-trim interior, full-length glass roof, available 2nd generation SH-AWD (smart-handling-all-wheel-drive) greater structural rigidity, a new turbocharged high-torque engine, 10-speed transmission, available 3-D ELS sound/ entertainment interface, and more. Read my Detroit Car Show recap here.
My congratulations go out to Acura's G.M. Jon Ikada, the Acura engineering and design team, as well as Acura P.R., for a job, well done. In other news, Acura tells us that the V6 is not dead in their future lineup. Look for a turbocharged, high output V6 to premiere in the 2019 RDX. Also, Acura vows to resurrect an S-Type for the sport-driving enthusiast, while expanding the A-Spec trim packaging to all Acura car and light truck offerings.