With a much anticipated arrival of the manufactured in England 2017 Honda Civic Hatchback,  the 44 year compact icon bettered its sales position in the United States. Actually, Civic was the best selling compact sedan in North America for 2016. We first experienced 2016 Civic behind the wheel in Malibu, California.
And although American Honda doesn't disclose individual variant sales numbers,(sedan, coupe, hatchback) I'll step out on a limb here with a qualified guess that the November arrival of Honda's turbocharged 5-door hatchback pushed the lineup into a world-class-compact competition, with very positive sales results.
On a personal note: 2017 Honda Civic Hatchback Touring was my Honda-Torque News pick for Honda's most surprising car offering in 2016.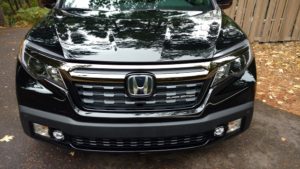 That's a big deal with American Honda no leading the sales race with 4 contenders taking #1 in class: Honda Accord, Civic Sedan, CR-V SUV and Odyssey Minivan. In short, the buying public has made Honda the fastest growing automotive brand in North America. And crossover/SUV fans: 2017 Honda CR-V arrives with a welcomed surprise or two.
When we look to the numbers, Honda not only builds well over 95% of cars sold in North America, in Canada, Mexico and the U.S., but, when looking to domestically sourced parts percentage, your North American Honda contains a higher percentage of "Manufactured in the U.S.A."parts than Chevrolet, Dodge or Ford.
As to the engine: Honda's dedicated to manufactured in the U.S. low displacement, super low friction and near-zero emissions turbocharged 4 cylinder gasoline engines throughout the re engineered lineup. This holds true for the exceptional manufactured in England turbocharged 5-door hatchback. Reflecting on my initial drive time, I find Civic Hatchback to be the most refined offering in the 10th generation lineup. Speaking of auto-innovation, take a look at Honda Clarity.
As to Honda's latest Civic offering: Say what you will, I appreciate the utility of a compact hatchback; Honda's quirky good looks, and what I now consider to be the most comfortable power adjusted driver's seat in the Civic brand.
Was it love at first site? Well no! But much like the proverbial 'girl next door," she grows on you.